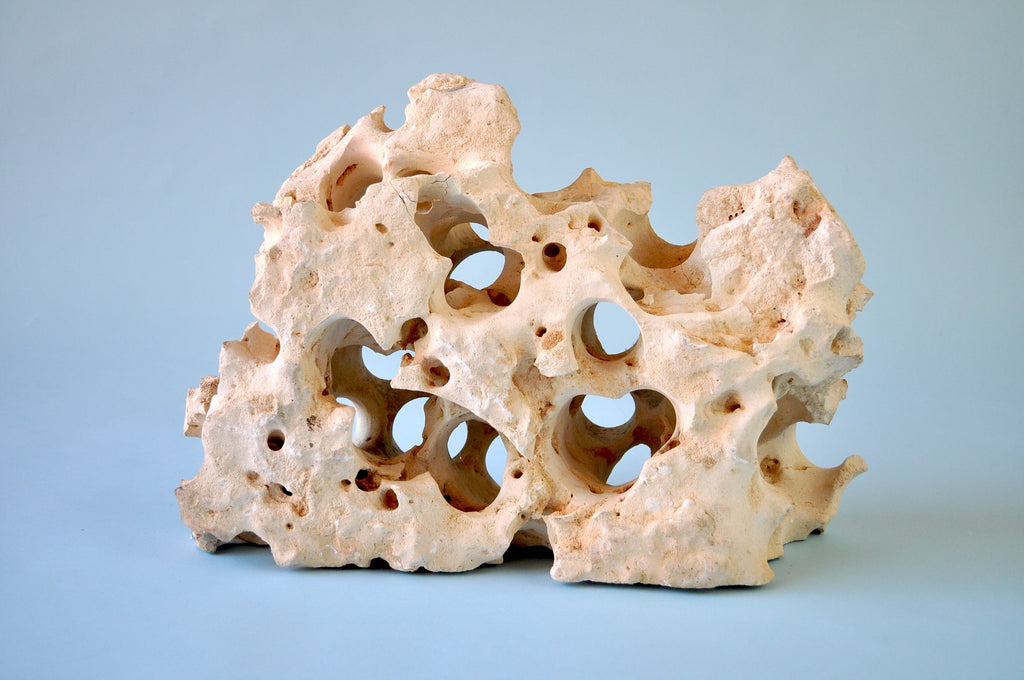 Holey Moly
$349.00
FREE SHIPPING

Holey Moly! The hole size and density is unreal!

A one-of-a-kind natural Texas Holey Rock with enhanced holes. Enhanced means that the holes naturally formed in nature and then were enlarged manually by a stone carving artist. Most holes are in the 2-3" diameter range.

This is the one and only example of an enhanced Texas Holey Rock that we will ever have available for sale.

This gem measures 17.5" wide x 12" high x 6" deep (front to back) and weighs 29 pounds. The bottom has been cut flat for easy placement and the natural stone color has a slight golden hue.

Grab it before it's gone!